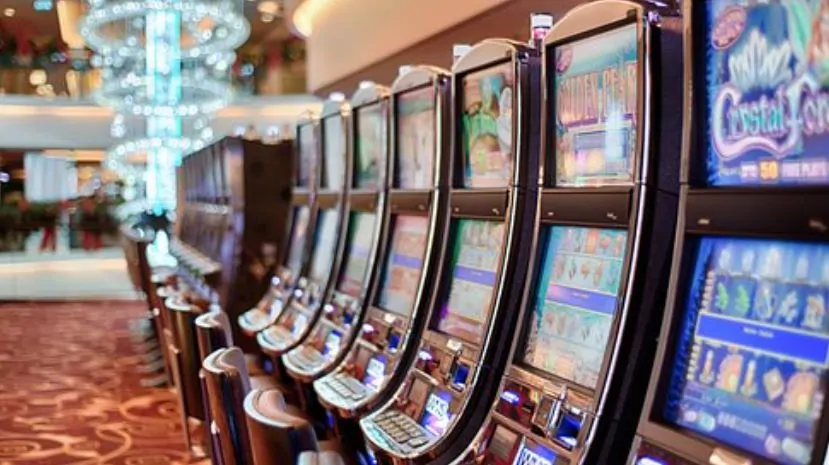 Video games capture the attention of players of all ages with their immersive environments and problem-solving themes. It's no wonder the creators of slot games look to them for inspiration as they continue to gamify this age-old casino game.
Online slot games are designed to grab the attention of the younger audience, and how better to do that than develop slot games that are more immersive and full of adventure?
If you have any doubts as to how well this collaboration works, here are the top 5 video games that have inspired online slot game themes.
Video Game 1: Resident Evil
Resident Evil is a survival horror video game series developed and published by Capcom. The first game in the series was released in 1996, but over time it has become known for its amazing graphics and sound effects. This theme has been adapted into many online slots with varying payouts for each one depending on how much money players want to bet per spin!
Slot Game Features and Design
You get the popular character images, their weapons, and 'wilds,' and you use all of these combined to reach victory in the game. Depending on the reels you'll venture into Leon's mission or Jake's mission, a bonus game within the slot game
Reception and Success
The physical slot games based on this movie and video game franchise did exceptionally well so much so that Skywind Group developed an online slot to accompany it. While the online slot doesn't appear to have the same appeal as the physical machines, it's still a fun game.
Video Game 2: Call of Duty
Call of Duty is a first-person shooter video game developed by Infinity Ward and published by Activision. The game is based on the Quake III Arena engine, which powers many popular multiplayer games.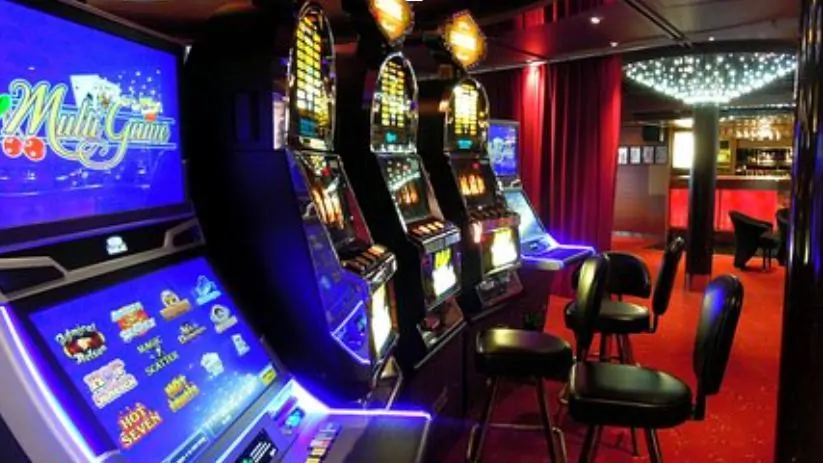 The slot game remains a simple, non-progressive slot game that claims a jackpot of $100,000. The symbols will be recognizable to any fans of the video game series with weapons and other in-game imagery.
Slot Game Features and Design
The online slot game is based off the Modern Warfare series and developed by Cryptologic in 2011. When playing the slot game, you'll find 5 reels, 25 paylines, scatter symbols, free spins, and wild symbols. Features that will attract followers of online slots.
Reception and Success
While the video game franchise can claim incredible fame with over 400 million copies sold over its history, the online slot didn't fare quite as well.
Video Game 3: Space Invaders
This video game gained worldwide success among younger generations at the time. The arcade game released in 1978 was the first fixed-shooter game. The premise was simple, defeat wave after wave of alien invaders by shooting down horizontal rows of ships. At the time, the game grossed $3.8 billion, and in 1982 that was a considerable amount of money.
For the purposes of nostalgia and tapping into an older market of players, Inspired gaming created a 90s upgrade online slot game with plenty of colors and that arcade sounds that everyone remembers.
Slot Game Features and Design
● 5 reel and 3 row game
● 20 fixed paylines
● RTP of around 95%
● modifiers like a wild cannon, monster wild, 5-of-a-kind, mega reel, and bonus boost
● a total of 6 bonus games
Reception and Success
This online slot gets mixed reviews. With the other games out there with amazing graphics, they may have put too much weight on nostalgia with the 8-bit visuals. Even with the extras and bonus games, it's hard to keep people playing past their first excursion. But go ahead and play online slots just for fun!
Video Game 4: Street Fighter
Street Fighter is a video game franchise that began in 1987. It was developed by Capcom, who has produced most games in the series. One of the first fighter games to hit the market and continue with great success.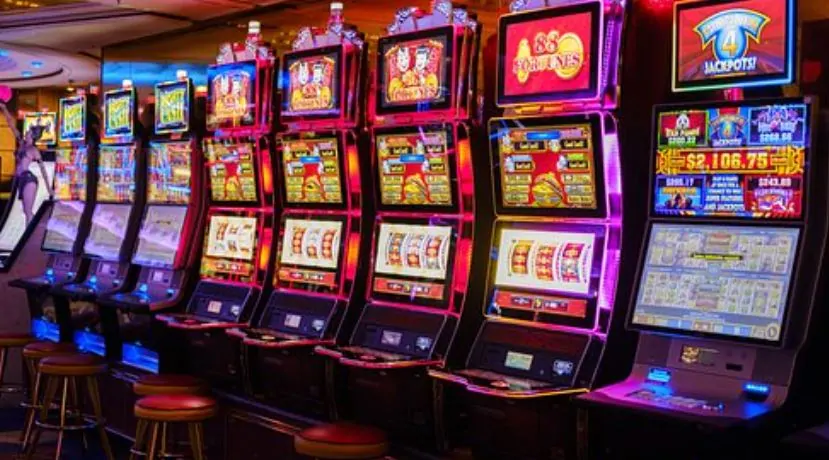 NetEnt published the online slot in 2020, where you can select one of the 8 Street Fighter characters to play and enjoy all the original graphics, sound effects, and symbols from the beloved game.
Slot Game Features and Design
● Each player fights another, and winning gets free spins.
● To keep in line with the original video game, there are four boss levels, each with a Beat the Boss free spin for winning.
● 5 reels
● cluster pay beltways
● RTP around 96%
Reception and Success
With all the nods to the original game, the online slot is really an excellent game that drew a lot of attention before NetEnt pulled it off the market.
Video Game 5: Tomb Raider
Tomb Raider is a 2013 reboot of the Tomb Raider franchise. The game takes place in an open-world environment where players take on the role of Lara Croft, who must explore tombs, caves, and other places in search of treasures and relics. The online slot features Lara Croft with elements of video games and feature films. There are even video clips playing as the game spins.
Slot Game Features and Design
● This online slot developed by Microgaming features 5 reels and 15 payline slots.
● RTP 95%
● Win up to 7500 coins and a free spin
● Bonus rounds
Reception and Success
The Tomb raider online slot is often the #1 slot played on many online casinos. Popular enough that Microgaming released a sequel.
Conclusion
The video games listed above have all been highly successful in their own right. But they also set a precedent for future game-based slot machines, which means that there is a lot of potential for new ideas and innovative designs. Whether all successful video games make great online slots remains to be seen, but so far, as you can see, they seem successful. As long as they keep players engaged, gamers will always be gamers.