David Baszucki, better known as Builderman, is the CEO of Roblox – a hugely popular virtual gaming platform where users create and share content. In 2021, Roblox announced that it was going public, a significant step for Builderman's vision for the company.
Builderman's vision for Roblox is to bring together a diverse community of users and empower them to create and play in both virtual and real worlds. In this article, we'll explore Builderman's strategy and vision for Roblox and its impact on the gaming industry.
Overview of Roblox
Roblox is a global gaming platform that allows users to imagine, create, and share their virtual experiences with others in immersive 3D worlds. It is the largest user-generated online social gaming platform, and it has over 150 million monthly active users who interact, create and play games together on the platform.
Roblox was founded in 2006 by Dave Baszucki (Builderman) and Erik Cassel. Since then, the online gaming platform has become extremely popular with children and adults alike. Roblox's mission is to power the imagination of people around the world by making it easy for them to create interactive entertainment experiences at no cost.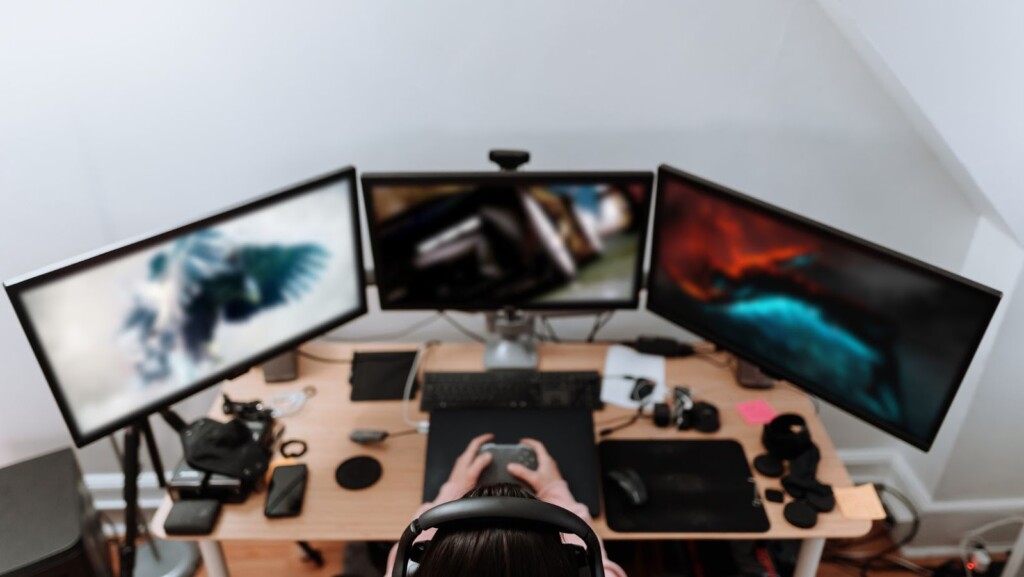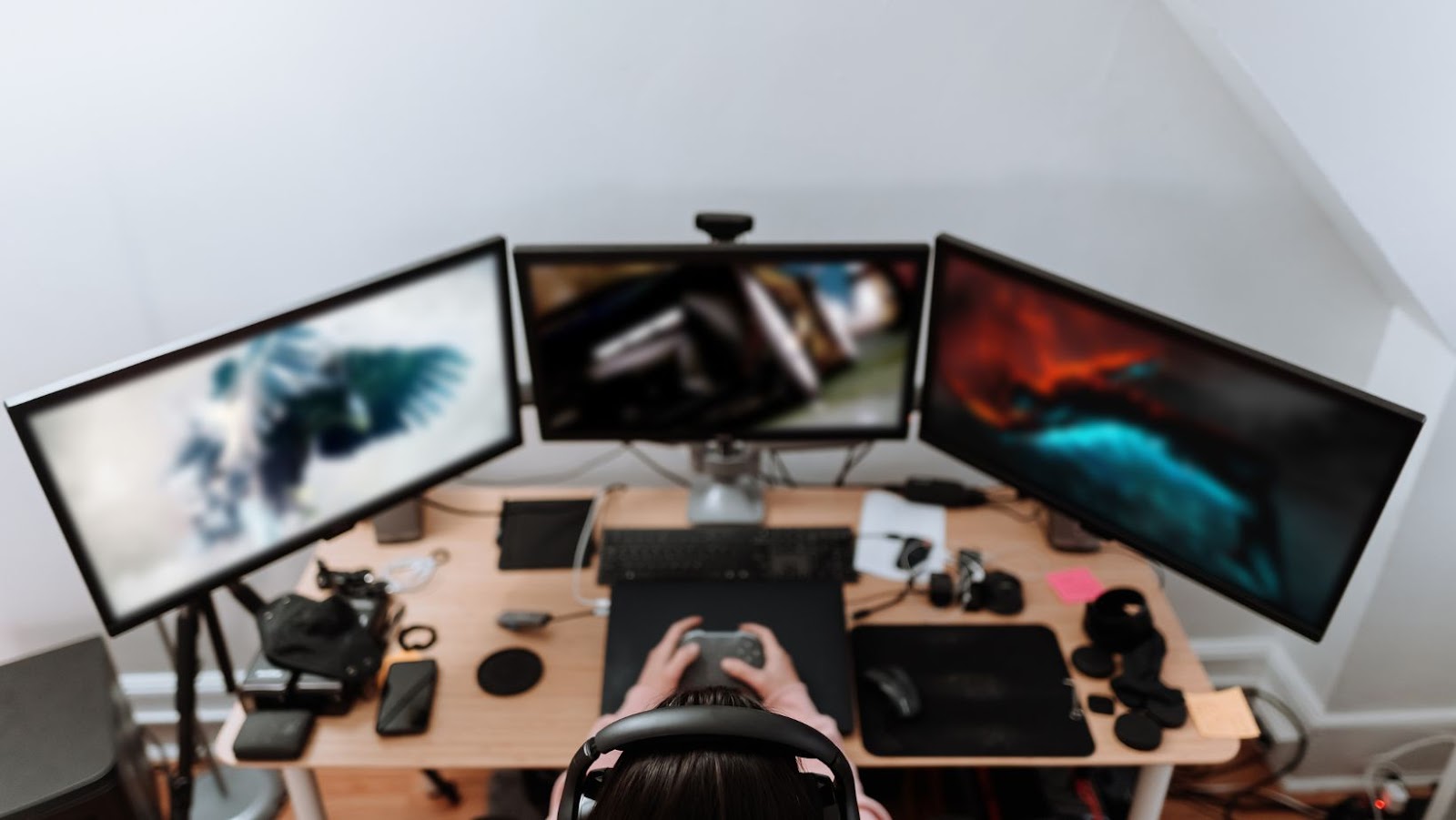 Builderman's vision for Roblox is ambitious – he envisions a future where millions of budding game developers are given the opportunity to drive innovation on a massive scale, creating new types of content ranging from educational materials to blockbuster movies within the virtual world that Roblox offers its users. Furthermore, he hopes this will result in a thriving community of connected players who can explore possibilities within his sandbox world while making new friends along the way.
Introduction to Builderman
Builderman is a self-proclaimed tech visionary and the 'father' of Roblox. This video game platform allows users to create their virtual world – then invite other members to inhabit it. As the founder, CEO and creative director of Roblox Corporation, he has set out an ambitious plan for the platform – to revolutionise gaming while giving people the tools to drive their hopes and dreams.
In 2004, Builderman took a bold initiative and started creating a brand-new gaming platform based entirely on user contribution. He saw great potential in allowing users to create their games, worlds and experiences that could be shared with friends – thus creating one unified world that everyone could explore together. Over its 14-year history, Roblox has evolved from a small-scale side project into one of the most successful game platforms ever created.
Today, Builderman is focusing on bringing Roblox closer to its ultimate vision: becoming an ubiquitous global entertainment destination for all ages – blurring the line between physical reality and digital fantasy with unprecedented social interactions enabled by cutting-edge technology. With this goal in mind, his team at Roblox Corp has been blazing innovation trails in areas such as virtual realities (VR) & Augmented Reality (AR), machine learning AI (Artificial Intelligence) & robotics development; delivering amazing experiences right at home on any device connected to the internet – teleporting them into any world they desire – while revolutionising how they can connect through collaborative play & meaningful conversations from anywhere around the globe.
Roblox's 'Builderman' CEO Heads to Wall Street With an Army of Young Game Creators
David Baszucki, popularly known as "Builderman" within the gaming community, is the CEO of Roblox, one of the world's fastest-growing game creation platforms. The platform has seen an influx of users over the past year, with more than 160 million active monthly players – many of whom are young game developers.
In the wake of the success of Roblox, Builderman is taking the platform public and looks to benefit from Wall Street's longstanding interest in the gaming industry. Here, we take a closer look at Builderman's vision and how Roblox hopes to capitalise on it.
Empowering game creators
At the heart of Builderman's vision for Roblox is to empower game creators and ensure Roblox's long-term success. As a leader in 3D platform technology, Builderman has seen firsthand how technology can be used to reach millions of gamers and help them create their dreams within the world of 3D gaming.
Builderman wants to see Roblox develop into its unique ecosystem for game creators, providing developers with ample opportunities to experiment, learn, and build incredible experiences— as well as generate income through their creations. He wants Roblox to become not just a platform offering endless game possibilities—but one that allows each person who plays or creates on it to achieve what they set out to do.
He also wants tomorrow's game creators to have the tools they need today—more powerful building blocks, more sophisticated technology and more powerful ways for creators and players to collaborate. To do this, he will continue leading innovations in 3D gaming such as quest-style games, augmented reality experiences and AI-enabled characters with which players can create personalised stories.
Ultimately Builderman seeks an increased level of engagement between all members of the Roblox community—from newbies just learning the basics of technological creativity; experienced developers looking for new frontiers; studio professionals eager for non-gaming projects; mobile app developers interested in dynamic existing platforms—all joined together by a common goal of unlocked human potential through online play.
Creating a new type of entertainment
Builderman, best known as the founder of Roblox Corporation, has strived to create a unique type of entertainment with Roblox since its conception in 2005. His vision for the platform is focused on encouraging creativity and imagination in all ages through game development and exploration with no rules or boundaries.
While integrating innovative technology and strong programming infrastructure into Roblox, Builderman has established the site as one of the fastest growing social gaming platforms. He advocates for providing gamers worldwide with countless user-generated enjoyable and educational experiences.
The company aims to develop a network where its users can collaborate, learn new skills, express themselves creatively through art and music, interact safely with peers from different countries or cultures and make lasting friendships. The development of Robux (Roblox's virtual currency) was one way that Builderman could secure a comfortable foothold in this new industry.
Focusing his attention on crafting an inspired design language for developers — based on common workflows that focus on user experience — Builderman has aimed to ensure that newcomers are welcomed into the ever-growing community with ease. In addition, by actively participating in community events such as Hackathons – traditional coding challenges – he ensures that vibrant innovation can continue to drive Roblox's transformational journey forward.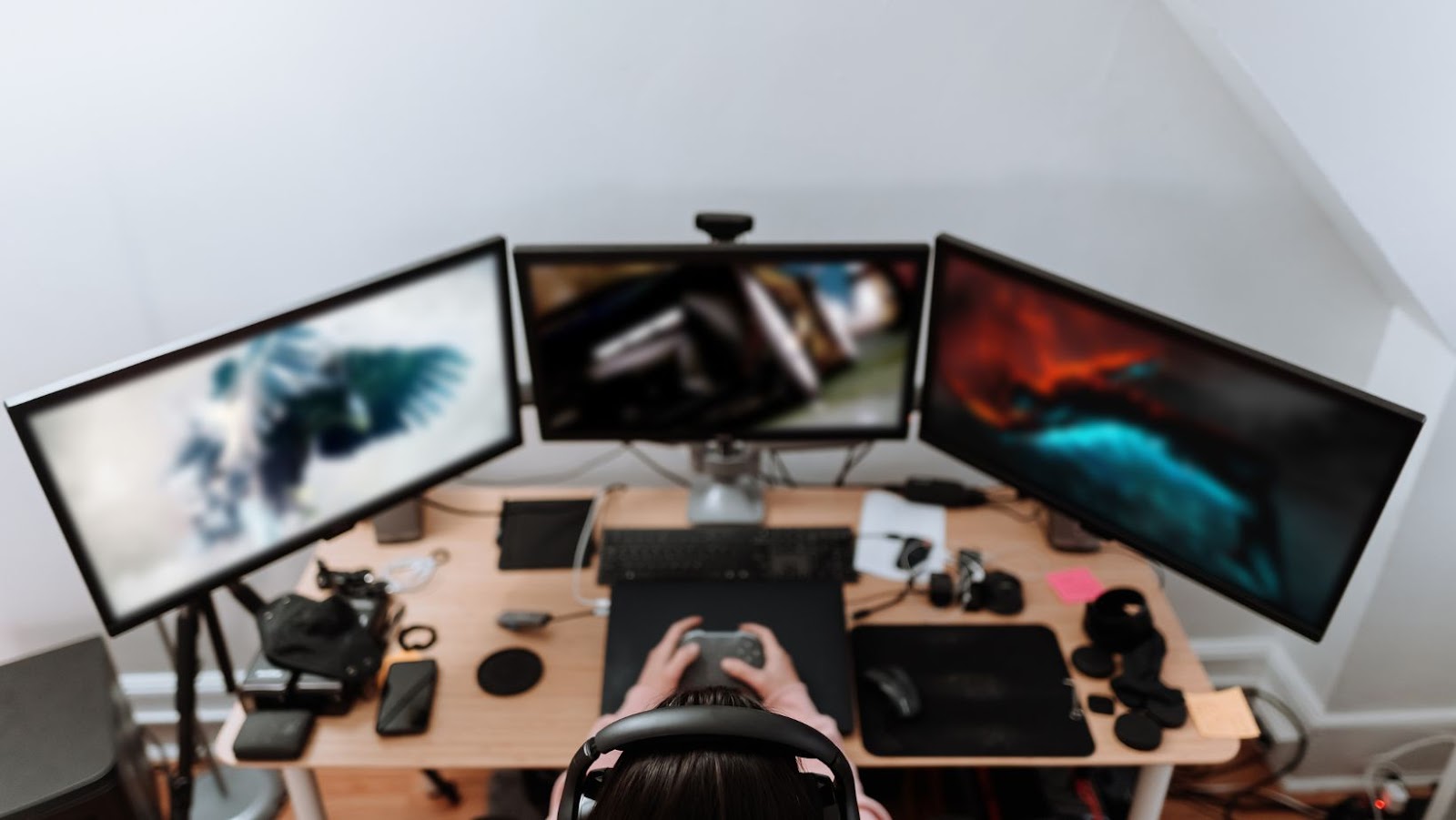 At heart, Builderman's vision for Roblox is about creating an open-ended platform full of immersive experiences without any creative limitations or risk of exclusion – it isn't just about gaming; It's about empowering imagination within everyone from all walks of life!
Leveraging the power of the Roblox platform
Builderman, the founder of Roblox Corporation, has set forth a vision to transform Roblox into a worldwide, social platform that empowers users to create amazing experiences with fun and safe online technology. He believes that the power of Roblox lies in its ability to be quickly customised for virtually any type of game, platform or user need. As such, he hopes to leverage the power of the Roblox platform by consistently pushing innovation to provide better experiences for users and developers alike.
Defined as "the power of creativity and imagination unleashed," Builderman's vision for Roblox is focused on empowering users by providing tools and features that will help them easily create whatever type of experience they desire. From game development and content creation tools to virtual goods and currency systems, Builderman hopes to continually add more features which will make it easier for people everywhere to have fun with their friends online no matter where they are or what kind of device they use.
Fostering cooperation between players and collaboration among creators are also important parts of Builderman's vision. As an online developer, one of his top priorities is ensuring that all creators can work together harmoniously on the same platform to bring truly brilliant ideas into reality. With this goal in mind, Builderman plans on continuing to make every experience unique while maintaining an enjoyable atmosphere that encourages creativity and discovery – all within a secure digital environment free from any potential danger like cheating/hacking or bullying.
Builderman's Goals
'Builderman', the CEO of Roblox, has a clear vision for the platform's long term future. He is passionate about seeing millions of Roblox players become game developers, empowered to create the games of their dreams. His goal is to build an engaged community of user-generated content on the platform that continues to grow and thrive.
This article will explore how Builderman's vision will create a thriving world of game developers on Roblox.
Creating a safe and secure environment
Providing players a safe and secure environment is paramount to Builderman's vision for Roblox. Builderman is committed to making sure that the Roblox platform continues to be a place that encourages creativity, collaboration, and learning, while also taking measures to protect user safety and security.
Builderman has implemented several safety tools and features on Roblox that help maintain this vision. These tools include:
an age gate system
parental controls
privacy settings
reporting systems
moderation enforcement
automated systems (to preemptively block unwanted behaviour)
encrypted connections between players and servers.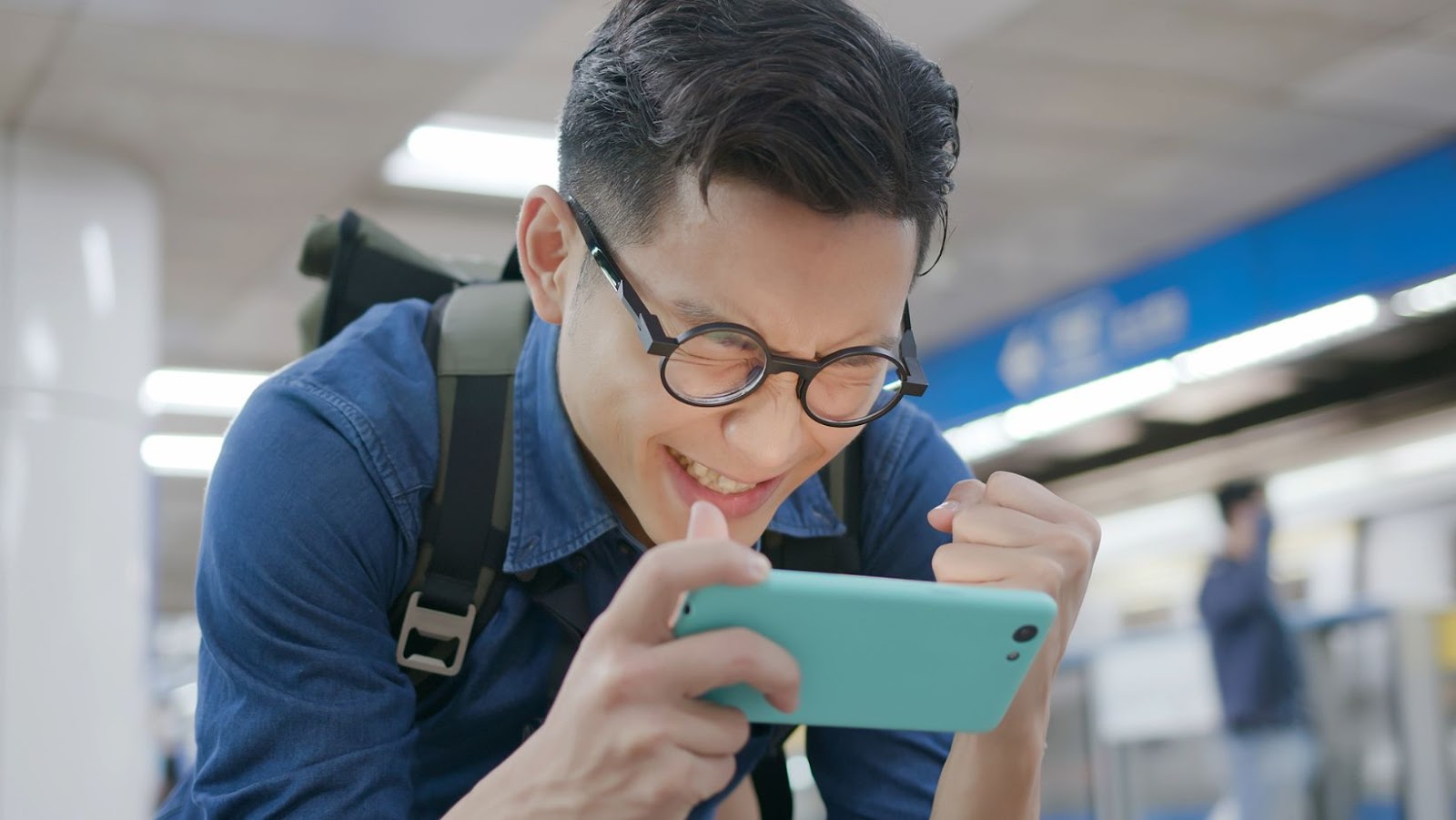 Furthermore, Builderman works closely with experts in fields such as online safety and behaviour to ensure our policies remain up-to-date with best practices for user security. We are committed to continuing our efforts to keep the Roblox platform safe for everyone who visits it.
Fostering a creative and collaborative community
One of Builderman's main goals for Roblox is to foster a creative and collaborative atmosphere through the platform. He wants to create an environment where creativity and innovation are celebrated, where users can join to form their communities, work on projects, and express themselves. In addition, he hopes a user's sense of identity can be expressed through the platform by allowing users to customise their avatars and creations.
In addition, by introducing the ability for users to collaborate in creating games, models and experiences that can be shared across the world with others in the community; he believes it can bring people closer while increasing their drive towards creating unique content that has never been seen before.
He is committed to fostering new creative abilities within existing users and bringing new members into the community by offering tools to help them get acquainted with programming at a beginner level. By joining things like hackathons or other events his goal is not only help promote engagement within this field but also potentially increase diversity in game development as people from all over the world become inspired by what gamebuilders create within Roblox.
By supporting this type of creative collaboration between different perspectives and cultures, Builderman hopes to encourage players from around the world to join Roblox's ever-expanding community.
Developing innovative tools and technologies
Builderman is committed to providing the best tools and technologies that inspire the imaginations of millions of users around the world. Builderman strives to develop innovative tools that help encourage collaboration, creativity, and problem solving while building a unique virtual world where imagination and play come together. Our mission statement drives us, "Roblox provides a platform for people of any age to have fun and make magic."
Builderman is dedicated to continuously exploring opportunities to create innovations and technologies that push boundaries while supporting our users' unique ways they create and interact with Roblox. We are constantly looking for new ways to enable people around the world to discover their creativity in an engaging environment filled with infinite possibilities for play. Builderman envisioned Roblox as a platform for engagement where users can:
Collaborate with friends
Ignite conversations with strangers united under common interests
Express themselves in creative energy spaces unconfined by physical space or traditional rules
Engage in enjoyable activities across different languages, cultures and points-of-views
With this goal in mind, Roblox continues to invest in innovation so we can offer unparalleled experiences backed by modern technology alongside expanding opportunities for creating safe online hangouts for younger generations of digital explorers everywhere.
Wall Street Impact
As the CEO of the popular gaming platform, Roblox, Builderman has a unique vision for the game's future. He has made a major impression on Wall Street with a combination of ambition and ambition by connecting the game's millions of users with the world of finance. In addition, his vision has created a lot of excitement amongst young game creators, eager to cash in on his grand plans.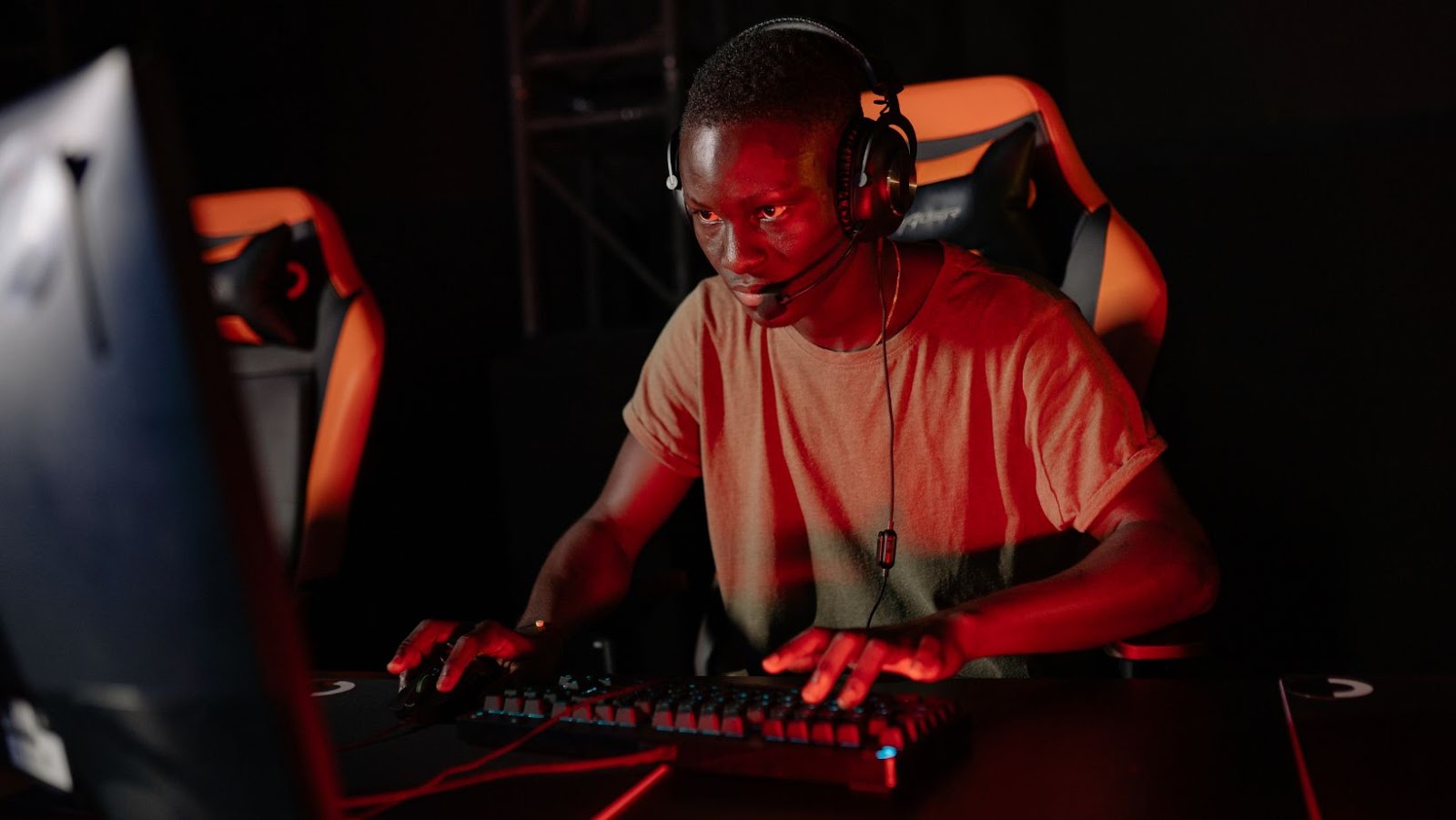 Let's take a look at the impact Builderman has had on Wall Street and the implications for Roblox:
Roblox's IPO
In late 2020, Roblox made history by completing an initial public offering (IPO) on the New York Stock Exchange. As a result, founder and CEO David Baszucki, popularly known as "Builderman", realised his vision of taking Roblox from bedroom to boardroom. After a successful IPO that raised more than Conagra Brands' offering of the same year, Builderman provided greater liquidity for Roblox investors while ensuring that the company retains control by issuing dual-class stock with unequal voting rights.
The IPO gave Roblox access to the significant capital available in Wall Street, accelerating its growth and allowing it to focus on its mission of powering imagination through creativity and collaboration with millions of customers worldwide. With Builderman's immediate goal now being met after 14 years of hard work and dedication, he is now focused on giving Roblox players more freedom than ever before while adding new revenue streams such as live events and NFT marketplace.
In addition to this massive addition of capital from investors on Wall Street, an even bigger opportunity lies ahead: The chance for people everywhere to take part in Roblox's success first-hand.
Roblox's valuation
Roblox's IPO was successful, with its stock closing more than 44% higher on its first public trading day. This notable success pushed Roblox's final valuation to approximately $45 billion combined with the private funding before the offering. However, Builderman and other executives have stated that this is only the beginning for Roblox and are working towards building a global platform with unlimited potential.
Builderman's most important goal is to expand Roblox beyond its gaming platform and become a true entertainment powerhouse. To do so, the company plans to focus on three core areas – games, streaming content, and virtual goods – that will help grow Roblox's community of creators, developers, artists, and businesses. As part of this strategy, Roblox recently acquired video streaming platform Bitzaro and online apparel maker Loom.ai to expand its reach into other areas of media.
Roblox also aims to increase its share of digital advertising revenue by making itself more attractive to corporate sponsorships and partnerships. This could further bolster their already-impressive list of investors, including Microsoft Ventures, Warner Music Group Corporation, Bain Capital Ventures, Sparks Group VC Fund; and Temasek Holdings, among others. Meanwhile potential acquisitions in game development companies or other related multimedia entities remain an option for Roblox to further increase their market dominance in 2021 and beyond.
The impact on game creators
Builderman believes the most important impact Wall Street will have on game creators is allowing them to make more money from their creations. Currently, there is a threshold to selling virtual goods because the average player does not want to spend too much. However, when investors become involved with the platform and treat it like a business by buying virtual assets, it would create more economic liquidity and uphold asset value for game creators.
With more people willing to invest in virtual goods and players willing to spend on high-priced items, game creators will have increased earning opportunities. This will allow developers to become full-time Roblox entrepreneurs or top-earning hobbyists who generate significant revenue from their games without having any out of pocket expenses upfront.
Investors also bring new ideas and strategies that could benefit players and developers. In addition, they can also guide how Roblox should transition as a company and as a platform so its users can access an ever-growing library of content within the game engine itself. This would further incentivize players to invest time in virtual goods traded via Wall Street instead of buying items directly from Roblox itself.
tags = roblox corp chief executive, tens of millions of videogamers, profile 100k march iponeedleman streetjournal, profile roblox 100k iponeedleman streetjournal, profile roblox march iponeedleman wall streetjournal, profile 100k iponeedleman wall streetjournal, useneedleman wall streetjournal, profile roblox iponeedleman wall streetjournal, roblox march iponeedleman streetjournal, roblox 100k iponeedleman streetjournal, 100k march iponeedleman streetjournal, roblox and its backers, roblox new investors