Video games are one of the most popular forms of entertainment in the modern world. Billions of people play games on their PC, mobile phones, and other devices. And a lot of gamers like to record and share their gameplay on platforms like YouTube and Twitch.
Do you want to create gaming videos too? Well, the first thing you need to do is to choose a great video editing software. And this article is created to help you. We found the best video editing software for creating gaming videos and want to share our list with you.
#1 OpenShot
OpenShot is open-source video editing software that gives its users the ability to create videos with diverse tools. The video editor has everything you might need for editing clips for a gaming video. With OpenShot, you can easily work on your clips, cut and trim them, add and edit audio, scale your video, adjust colors, and many more. The program is easy to use and offers a free guide right after installation. This software supports different platforms, such as Windows, macOS, and Linux. Also, it is completely free, without any hidden or limited premium features.
#2 Lightworks
If you're looking for a powerful video editor, Lightworks is a great software solution for you. This program is frequently used by professionals, but at the same time, it has a convenient interface and is easy to use. The program offers a wide selection of editing tools that allow you to effectively design your gaming videos.
Users can choose between free and premium versions of Lightworks. The premium one has more advanced features, but we can confidently say that a free version is also enough for creating amazing video content, especially if you're a beginner.
#3 DaVinci Resolve
DaVinci Resolve is a well-known video editing software with amazing functionality. Its video editor is more suitable for professionals, but hobbyists can also find it useful, especially for gaming video editing. Diverse tools, from cutting and merging clips, applying effects, and creating transitions to speed modifications, auto framing, and advanced AI tools, allow users to create fascinating video content.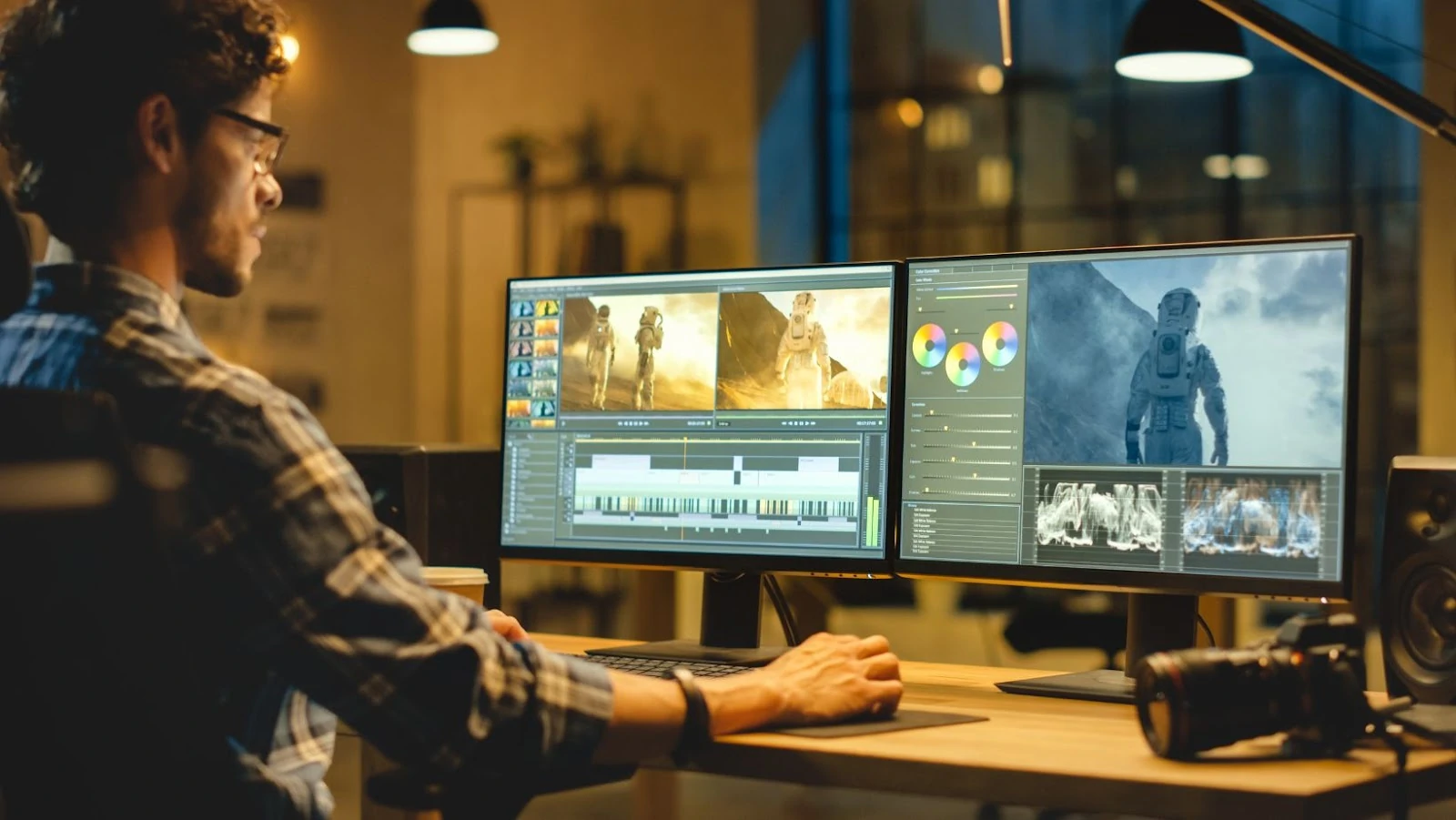 A free version of DaVinci Resolve has very limited features, so it is recommended to purchase a full version. But, for beginners, it can not be a reasonable purchase, as the price is comparatively high.
#4 Final Cut Pro X
The next option in our list, Final Cut Pro X, is a user-friendly video editing software that will be good for beginners. It is a simple program for editing videos that offer enough tools for designing and also allows users to record the screen of their PC. So, you can first use Final Cut Pro X to record gameplay and then start editing it right away.
The software has flexible pricing, so users can always find a suitable solution for a fair price. Overall, Final Cut Pro X is worth your attention if you want software with a simple toolkit for effective editing.
#5 Movavi Video Editor
The next amazing software for creating gaming videos is Movavi. It is a desktop program available for Windows and macOS users that offers a tool package for effective video editing.
You can use templates and effects from the Movavi collection, add subtitles to video online, edit your audio, and create great gaming videos with Movavi.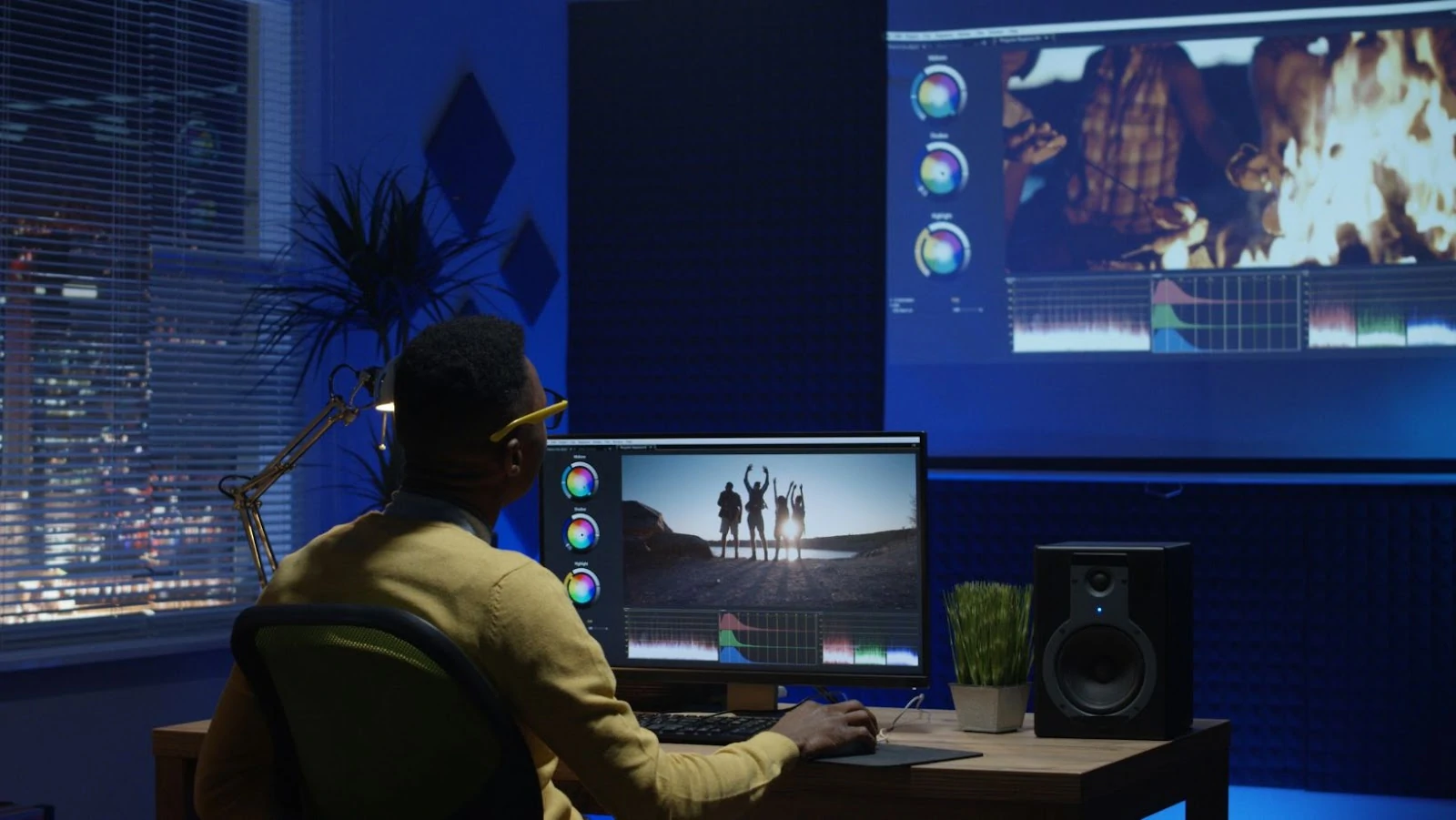 It is a perfect option if you are looking for a video editor with a simple interface but great functionality. The software is paid, but new users can always use a 7-days trial version to see what the program has to offer.
#6 Adobe Premiere Pro
We cannot but mention this powerful software that is frequently called one of the best for video editing. Many professionals use Adobe Premiere Pro for editing their video content, and it can be a great solution for those who want to create gaming videos.
A toolkit includes a variety of editing tools for any needs. You can use all basic features and improve your videos with a wide range of advanced tools like interpreting footage, automatic color correction, and others.
To Sum Up
We shared with you some of the top video editing software and told you about its advantages and disadvantages. All of these programs have enough tools for editing gaming video content. Choose the most suitable solution for you and make amazing gameplay videos!